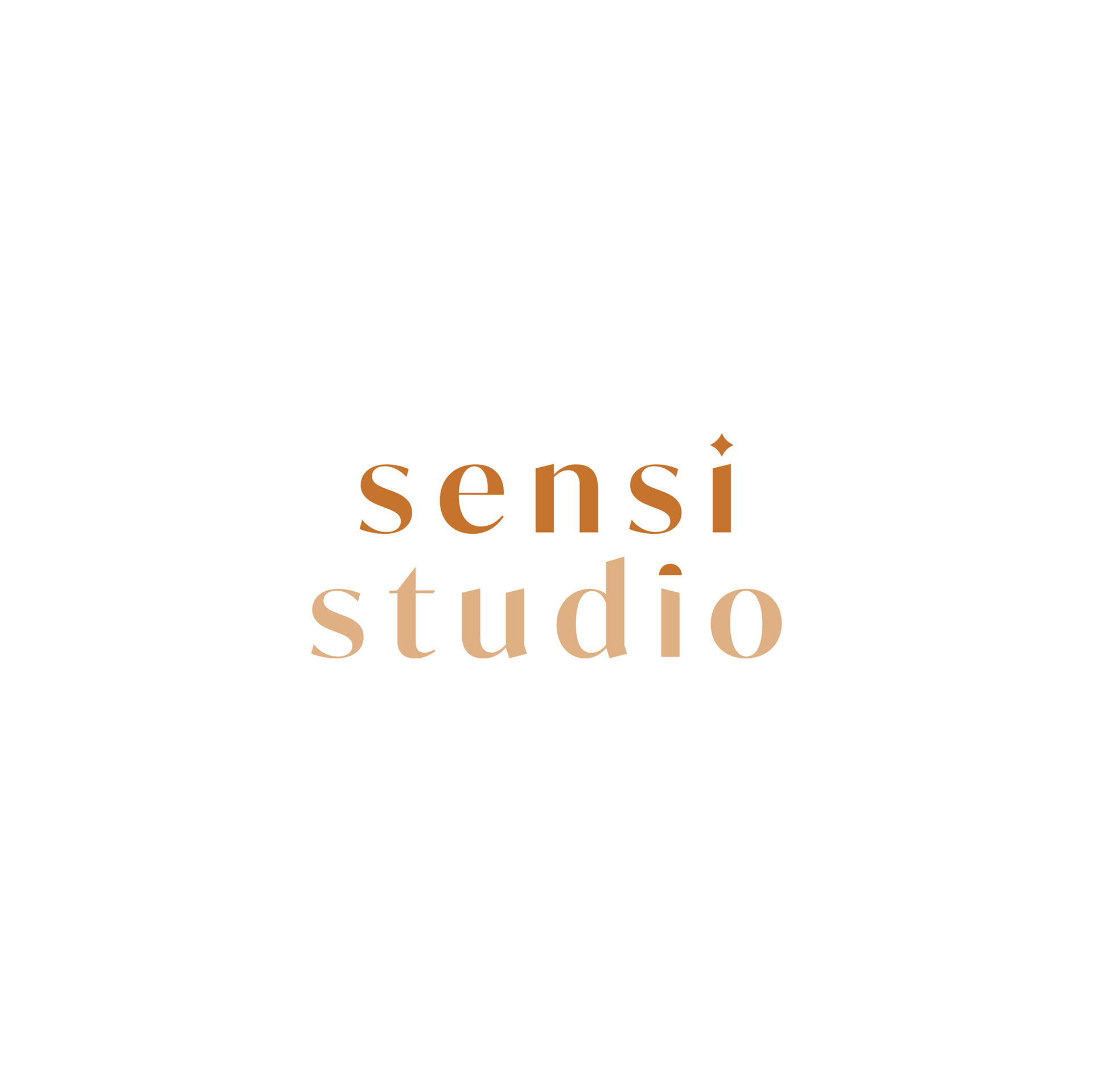 A warm and inviting logotype playing to the dark and light emotions we each carry with subtle hints of the natural elements that connect us and draw us closer to our authentic self. It is said that the stars, moon, and sun have an impact on our emotions, our sensitive side. Sensi- is a related term to sensitive; focussed on emotion, yet relates to the sense that we engage with when working with clay: touch/feel. Through exploring and accessing these fundamental discoveries in emotion and sense, we have incorporated a set of symbols that connect both sides of sensi.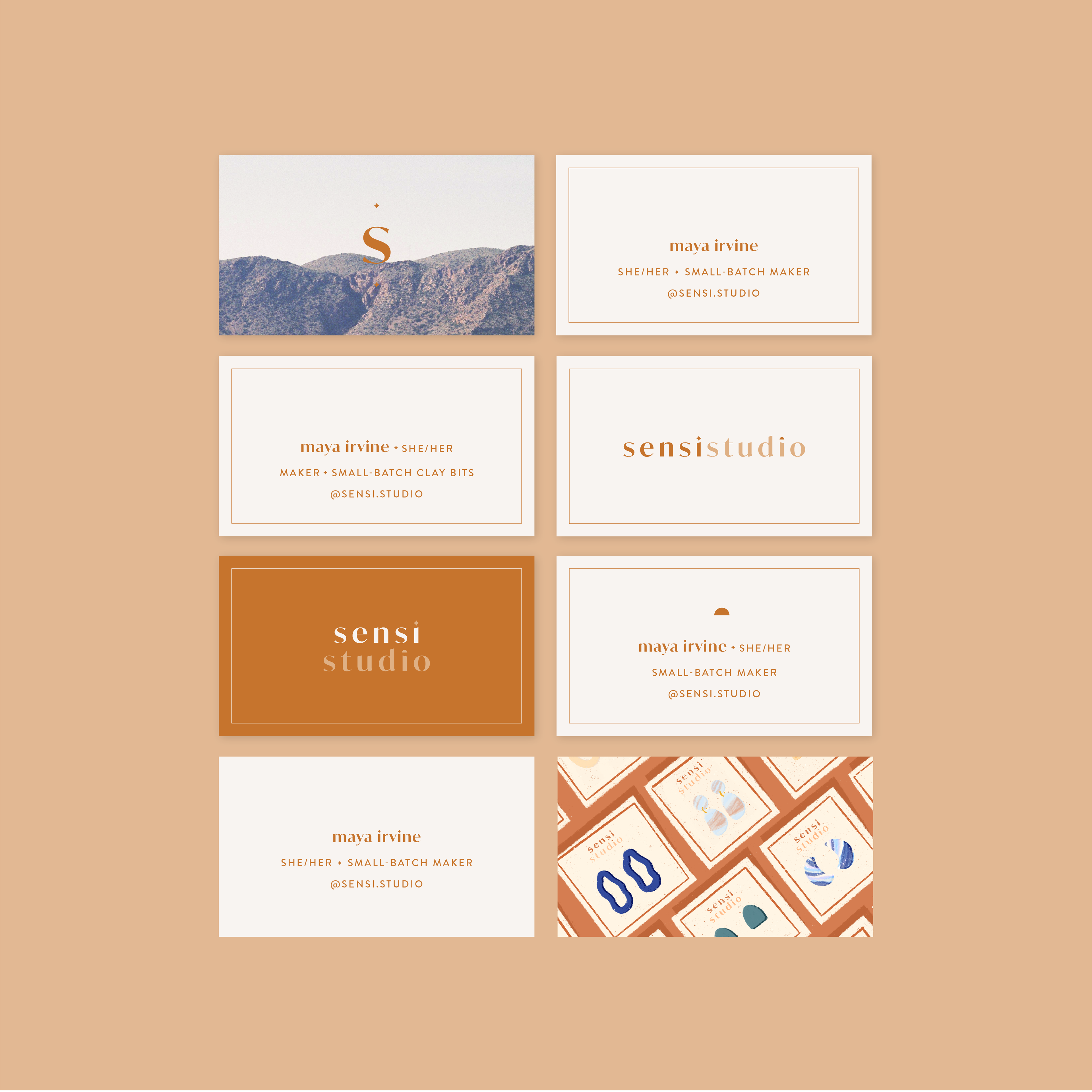 A series of business cards.
Elegant and simple earring card designs paired with a heavier textured paperstock to elaborate your sensi-side through touch, yet draw your attention to the gorgeous handmade clay jewelry.